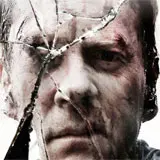 Update: Full disc specs and extras have been added.
Twentieth Century Fox Home Entertainment is planning to release the Kiefer Sutherland horror flick Mirrors on January 13 in a new unrated cut on Blu-ray Disc per a new listing at retailer DVDEmpire.com.
Mirrors will be presented in widescreen 2.4:1 1080p AVC MPEG-4 encoded video and 5.1 DTS-HD Master Audio.
Extra features are almost an even split between shared DVD and Blu-ray content and Blu-ray exclusive content. The complete list is as follows.
Extended Unrated cut of the film
Reflections: The Making of Mirrors featurette
Behind The Mirror featurette
Deleted Scenes (with optional commentary by director Alexandre Aja)
Inside The Mirror Alternate Ending
Anna Esseker Backstory featurette (Blu-ray exclusive)
BonusView Mode

Mirror Images: picture-in-picture commentary with director Alexandre Aja and

co-writer/producer Gregory Levasseur

Picture-in-picture Scene to Storyboard comparison

Animated Storyboard Sequence
Digital Copy
Mirrors: Unrated on Blu-ray will carry an SRP of $39.99. Check out the high-resolution cover art below and be on the lookout for an official Fox announcement with the remaining bits of information in the weeks ahead.
The official Mirrors on Blu-ray thread is now open in the HDR Forums.