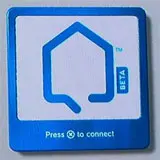 Update: Based on feedback received we wanted to clarify that HDR did not shoot these videos or have any part in their creation. They were sent to us anonymously out of the blue and are hosted at Photo Bucket, a popular file sharing website.
That said, Home is coming along nicely and we keep our fingers crossed its availability for everyone will be sooner rather than later. If you've applied for the next round of Beta testers, good luck!
We have a special treat for you this morning thanks to a generous anonymous tipster who put a lot of effort into what you're about to see.
The following videos were taken from the original Playstation Home Beta and the just-updated expansion. The newer videos are towards the top, including the trailer for Indiana Jones and the Kingdom of the Crystal Skull as watched in the Home movie theater.
It should be noted that each "area" of Home such as the movie theater, game room and so on must be downloaded separately when entering them for the first time. At approximately 50MB per area this could take a serious chunk out of one's hard drive.
With any luck we'll have some more first-look Home footage to share in the near future. Until then, enjoy the whopping 17 videos of Playstation 3's Home Beta in action.
What do you think of Home? Can't wait to explore or think having to walk around to get something done is a waste of time? Chime in with your thoughts in the HDR Forums.