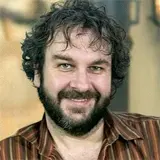 Update: Reps for Peter Jackson and Steven Spielberg have confirmed Jackson will be directing the second and third Tintin film, not the first. Spielberg is still on board for that duty. The original story from The Hollywood Reporter is below.
The Hollywood Reporter is reporting Peter Jackson will direct Tintin, not Steven Spielberg as initially confirmed and assumed for many months.
Brussels-based Herge Studios, who owns the rights to Tintin, confirmed the unexpected news and stated Spielberg will remain in an indirect capacity only.
Tintin is being developed as a potential animated franchise using motion-capture technology. The first film is based on "The Secret of the Unicorn" and "Red Rackham's Treasure" episodes, penned by Tintin creator Herge sometime between 1942 and 1944.
18-year-old Thomas Sangster is signed to play Tintin and Gollum himself Andy Serkis is on board to play Tintin's friend, Captain Haddock, from a script by Stephen Moffat of Dr. Who fame.