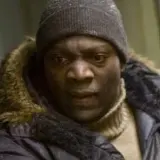 Universal Studios has removed the prequel to John Carpenter's The Thing from its 2011 schedule, instead opting to move Fast Five aka Fast and the Furious Five into its former April 29, 2011 release slot. Fast Five had originally been scheduled to come out in June where it would have gone up against the Warner Bros. comedy Something Borrowed and J.J. Abrams' Super 8.
According to a Universal studio source talking to Hero Complex, The Thing wasn't going to be ready in time despite production commencing last spring. Fast Five with Vin Diesel, Paul Walker, Dwayne "The Rock" Johnson and Tyrese, meanwhile, is guaranteed money so moving it into a less competitive time frame should equate to a guaranteed pay off.
As of now The Thing is stuck in limbo without even a hint as to when it will hit theaters. I nominate October when moviegoers are actually looking for a little horror at the box office.