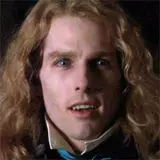 Universal Studios have inked Roberto Orci and Alex Kurtzman two a first-look two-year deal. The producer/writers will use the deal to reboot The Mummy and Van Helsing, the latter to star and be co-produced by Tom Cruise.
The 2004 version of Van Helsing starring Hugh Jackman and Kate Beckinsale was originally conceived to kickstart a new franchise. It fell well short of expectations on all fronts, from the uneven story to the shoddy visual effects to the subpar performances. Tom Cruise has already proven he can carry an action tentpole franchise with Mission Impossible so the stage is set for Van Helsing to become that coveted tentpole franchise instead of another one-off expensive disappointment.
For The Mummy reboot, writer Jon Spaihts (Prometheus, The Darkest Hour) is already on board to work with Kurtzman and Orci. It's too early to know if Universal will take a more serious horror approach to the property or the more cheeky route taken by Stephen Sommers films. Old school horror fans no doubt want an intense film, however the potential to tap into a broader audience may naturally lighten the tone.
Roberto Orci and Alex Kurtzman continue to put their hands on some of Hollywood's biggest films, though not necessarily the most beloved. The duo wrote the first two Transformers films from Michael Bay, as well as J.J. Abrams' Star Trek. On the producing side they are attacked to Lionsgate's Now You See Me and Ender's Game, and have been hired by Sony to pen the story for The Amazing Spider-Man 2.
Universal has not dated the Roberto Orci and Alex Kurtzman The Mummy and Van Helsing projects, nor announced any talent other than Tom Cruise's involvement in the latter.