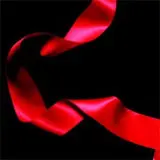 Say all you want about Summit Entertainment but don't call them procrastinators.
While production nears on the Twilight sequel New Moon, Summit is already planning ahead to minimize the gap between the second and third films. A release date of June 30, 2010 has been set for Eclipse (or as we're now supposed to refer to it, The Twilight Saga's Eclipse) to arrive in theaters and keep the Twilight hype machine cranking at full power.
With New Moon set for November 20, a mere 7 months separates the second and third installments. The only feasible way Summit and director Chris Weitz — assuming he's lensing Eclipse — can pull this feat off is to work on at least portions of New Moon and Eclipse simultaneously.
The June 30 date for Eclipse marks the first summer opening for the series and will pit it against Hollywood's biggest and baddest summer flicks which could include The Green Hornet, Toy Story 3 and The Last Airbender.