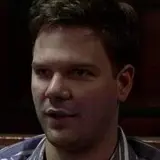 At PaleyFest 2011 in Los Angeles over this past weekend, HBO and True Blood showrunner Alan Ball revealed the first clip from the upcoming fourth season of the show.
The clip features Hoyt, Jessica and Pam being confronted by protesters from the Fellowship of the Sun outside Eric's Fangtasia bar. Hoyt takes exception to their presence and message that ignites a brawl. We'll have to wait until season four premieres in June for the outcome that may or may not see Pam and Jessica bear their fangs.
HBO also released a behind-the-scenes look at filming a critical scene with Eric a few hours prior to the True Blood panel at PaleyFest. Scoops from the panel are also available to catch up on.
Source: Dread Central