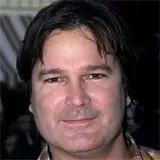 Variety is reporting that Universal Pictures has put the film adaptation of BioShock on hold over concerns the budget had soared to exorbitant heights.
The film was apparently on a fast track to begin shooting in Los Angeles when Universal realized the budget had reached $160 million. Rather than move forward, the studio asked director Gore Verbinski to research shooting locations outside the US where tax credits could potentially shave millions off the price tag.
Only a few weeks ago Verbinski waved the Pirates of the Caribbean franchise goodbye when approached to direct a fourth installment. His heart was set on bringing Take-Two's hit PS3 and Xbox 360 game BioShock to the big screen and still is.
How long BioShock remains on hold is anyone's best guess.It could be weeks or even months before new locations are scouted and secured. Until then, Rapture's mysteries will remain on the small screen.