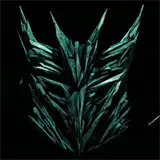 An alternate version of the final Transformers: Revenge of the Fallen trailer premiered in theaters this weekend to moviegoers who happened to stumble upon it during a showing of Night at the Museum 2 or Terminator Salvation.
The trailer is roughly half recycled footage from the final trailer and half all-new footage. The most noticeable new footage are the Autobot Twins, Skids and Mudflap, sharing dialogue with Sam aka Shia LaBeouf. These guys will either turn out to be dark horse favorites or the Jar Jar Binks of Bay's Transformers Universe.
A new TV Spot also began airing this past weekend with a few quick snippets of new action including robot transformations and Sam hiding for his life.
Paramount will likely (hopefully!) release high-def versions of the alternate trailer and all TV spots this upcoming week. When they do you can bet I'll have publish them here for you to check out.