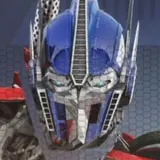 The popular animated series Transformers Prime is heading into its second season, and it will do so with a companion video game available exclusively on Nintendo Wii, 3DS and DS.
The Transformers Prime video game from Activision and Hasbro will allow players to control Autobots Optimus Prime, Ratchet, Bumblebee, Bulkhead and Arcee in an effort to stop Megatron and the Decepticons. Their human allies from the television series, Miko, Jack and Raf, will also play a role in the game's narrative and progression.
The goal of the game is to capture "adventure, humor and friendships" that play an integral role in the television show. Transformers Prime will be an all-ages affair, whereas its counterpart, Transformers: Fall of Cybertron on Xbox 360 and Playstation 3, will be strictly for older audiences. As of this time, neither Transformers game has been announced for this upcoming holiday season's Wii U.
Development on the Wii and 3DS version of Transformers Prime is being handled by Now Production (NowPro). The DS version is being built by Altron Corporation.
Check out the Transformers Prime video game teaser trailer below.