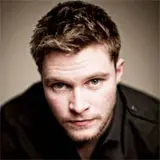 The cast of Michael Bay's Transformers 4 doubled earlier today when the director's official website announced Irish actor Jack Reynor will star against previously cast Mark Wahlberg in the upcoming sequel.
Bay's note today emphasizes that Transformers 4 is not a reboot, but rather a transition from Transformers: Dark of the Moon into a new trilogy. That's right; Bay has confirmed that he, Paramount and Hasbro are crafting a new trilogy of Transformers films that kicks off with Transformers 4.
Ironically Transformers 4 is set four years after Dark of the Moon. Because the time gap, an all-new human cast will be fighting alongside the Autobots against the Decepticons. Wahlberg and Reynor are the first two of several actors expected to join the project. Expect a female lead to be named in the coming weeks.
Reynor was handpicked by Bay based on his performance in the Irish flick What Richard Did. Bay calls him the "real deal" and why not? The kid landed a huge role based off apparently a single performance.
Transformers 4 begins production this year and will arrive in theaters on June 27, 2014. Watch Reynor act in the What Richard Did trailer below.
Source: Michael Bay