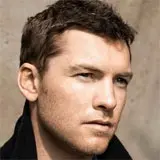 With Tom Cruise dropping out of The Tourist, Aussie actor Sam Worthington fresh off James Cameron's Avatar and Clash of the Titans is in final negotiations to step in and assume one of the lead male roles.
Variety is reporting Worthington will play either an American tourist lured into a dangerous game by a female Interpol agent (Charlize Theron) while vacationing abroad, or the dangerous criminal she is trying to flush out using the tourist as bait.
The film is a remake of the 2005 French thriller Anthony Zimmer. Bharat Nalluri of Miss Pettigrew Lives for a Day fame will step in to direct. Production is expected to commence in early 2010.