Tom Clancy's The Division is holding an open beta this weekend for anyone who wants to check out the game and the controversial Dark Zone. Interested gamers can pre-download the beta on the Playstation 4 and Xbox One, and then begin playing once Ubisoft opens the gates some time on Thursday, February 18, for Xbox One owners and on Friday, February 19, for everyone else.
The open beta will be the last beta before The Division's launch on March 8. Gamers will have a chance to check out the gorgeous Manhattan environments, get a good taste of the mission structure and a good feel for the combat, and even dip their toes in the Dark Zone, the PvP massive multiplayer zone that almost promotes the abject screwing of friends and strangers instead of actually grinding for loot. You have to always watch your back. Always.
In the closed beta in late January, Ubisoft had troubles letting everyone in at first, but quickly rectified the problem and anybody who pre-ordered the game and few select others who joined a waiting list were allowed to participate. In a previous story, we recounted our experiences in the closed beta and I can say that I'm once again looking forward to playing the game again this weekend.
There is also an exclusive open beta mission to be played and completed, as if you needed any additional incentives to give The Division a shot.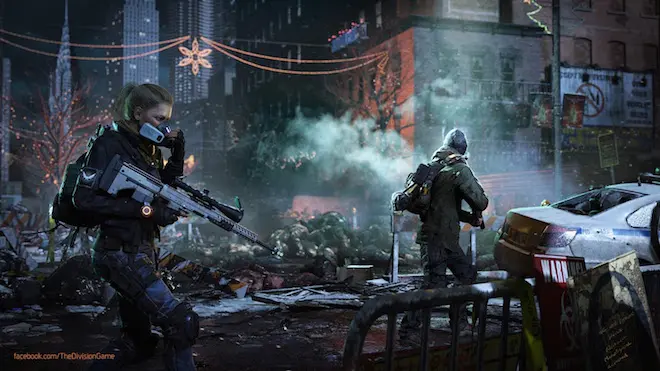 Tom Clancy's The Division's open beta runs through the weekend and is tentatively scheduled to wrap on Sunday, February 21, but recent history has shown that Ubisoft may extend it a day or so. Don't count on it, by any means, but it could happen. Don't wait to play. Download the beta now and play as soon as you can. It is free and worth it, and you'll soon see why.
Tom Clancy's The Division hits retail on March 8 for the Playstation 4 and Xbone One consoles.