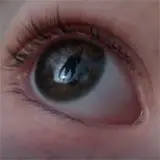 AMC's The Walking Dead is the hottest show on cable right now, having set records with its mid-season premiere last Sunday and possibly setting up to break those same records in the Season 2 finale next month.
Game publisher EA and developer BioWare recognizes The Walking Dead's success and will tap into its audience to promote the March 6 release of Mass Effect 3 on the heels of the Mass Effect 3 demo release. And not with some run-of-the-mill 30-second spot, either.
This Sunday during The Walking Dead episode 209 'Triggerfinger,' EA will air a 90-second purely cinematic CG trailer . A similar trailer was used to promote Mass Effect 2, and I guarantee you this new one will be worth seeing.
You can catch a glimpse of the new Mass Effect 3 trailer in a short tease below. The tagline of the spot is fitting for either the Mass Effect or The Walking Dead franchises: "Take Back Earth."