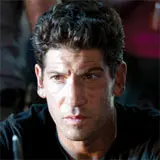 The Walking Dead returns in less than one week after a wait that has seemed to go by about as fast as a zombie walker.
AMC is cranking up their Walking Dead: Season 2 publicity machine headed into the premiere upcoming Sunday. A part of that is the following huge collection of images, all from the 90-minute premiere titled 'What Lies Ahead.'
It's clear the survivors including Rick Grimes (Andrew Lincoln), his wife Lori (Sarah Wayne Callies) and son Carl (Chandler Riggs), along with fellow survivors Shane (Jon Bernthal), Andrea (Laurie Holden), Dale (Jeffrey DeMunn), Glenn (Steven Yeun), T-Dog (IronE Singleton), and Daryl (Norman Reedus) are in for a tough road this season. I mean that literally based on the traffic jam and subsequent zombie attack they experience in the first episode.
There's plenty to look at in the following images, including lots of fake blood. If you're squeamish about that then best to move along.
I'll pass along any additional images AMC releases between now and The Walking Dead: Season 2 premiere this Sunday, October 16 at 9pm EST/PST.