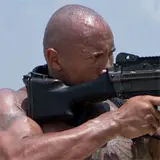 Dwayne "The Rock" Johnson, one of the stars from this past spring's Fast Five, hit Twitter last night and shared the first image snapped from the production of G.I. Joe 2.
Johnson plays Roadblock, one of the popular Joe characters from the 1980s known for his hulking frame and wielding a giant machine gun that other soldiers would barely be able to carry. In Johnson's Tweet he says he's found his "BFG" gun, which turns out to be a M249 SAW.
For comparison's sake, I've included an image of the 1980s Roadblock character's action figure card art below the new image (click to enlarge). The Rock is definitely looking the Roadblock part.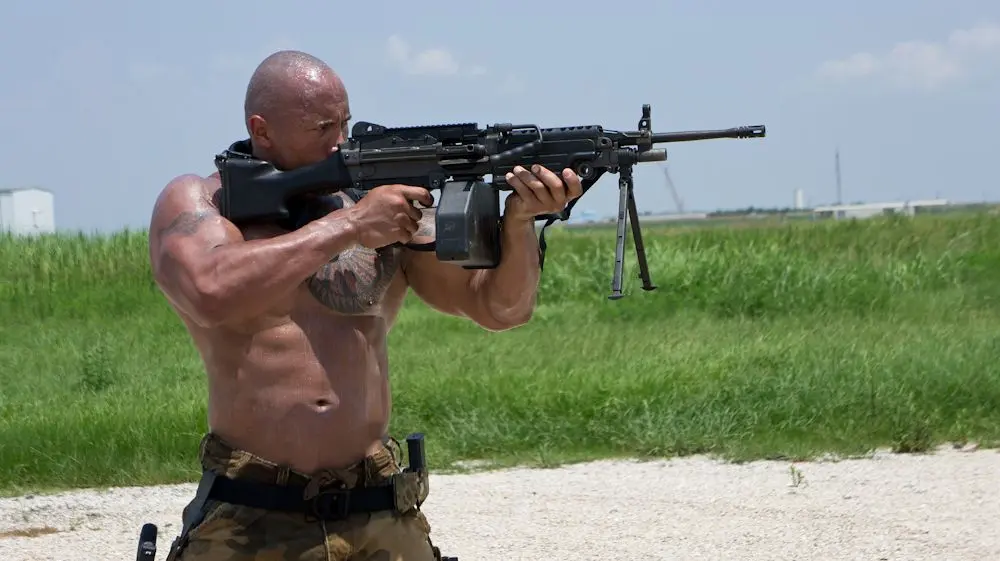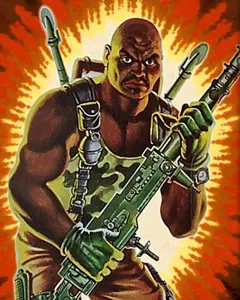 G.I. Joe 2, which may or may not be called G.I. Joe: Cobra Strikes or the latest rumored name, G.I. Joe: Retaliation, is currently in production and will be in theaters on June 29, 2012. It is directed by Jon M. Chu and stars Channing Tatum as Duke, Dwayne Johnson as Roadblock, Ray Stevenson as Firefly, Adrianne Palicki as Lady Jaye, D.J. Cotrona as Flint, Ray Park as Snake Eyes, Byung-hun Lee as Storm Shadow, Joseph Mazzello as Mouse, Elodie Yung as Jinx, RZA as Blind Master, and Arnold Vosloo as Zartan.