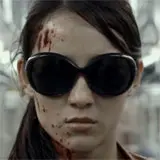 Sony Pictures Home Entertainment will bring director Gareth Evans' sequel The Raid 2 to Blu-ray and DVD on a release date of July 8.
The Raid 2 sees Iko Uwais return as Rama, a cop forced to go undercover in order to protect his family after the events of the first film. It never saw a ride theatrical release in North America and as a result earned only $2.59 million at the domestic box office.
Sony is presenting all 150 minutes of The Raid 2 on Blu-ray in 2.4:1 1080p video and 5.1 DTS-HD Master Audio in English (dubbed) and the original Indonesian/Bahasa dialogue track. Bonus features are a mix of Blu-ray exclusives and extras shared with DVD as follows:
Gang War Deleted Scenes (Blu-ray exclusive)
Ready for a Fight: On Location (Blu-ray exclusive)
A Violent Ballet: The Choreography (Blu-ray exclusive)
Director Commentary
The Next Chapter: Shooting a Sequel
Q&A with Gareth Evans, Iko Uwais and Joe Trapanese
Pre-order The Raid 2 on Blu-ray for a discounted price at Amazon.com.
Check out The Raid 2 Blu-ray front and back cover art below.