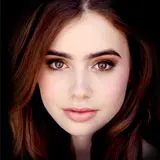 Sony's big screen adaptation of author Cassandra Clare's The Mortal Instruments: City of Bones is being positioned as the next potential young adult phenomenon after Summit's Twilight series wraps up with The Twilight Saga: Breaking Dawn Part 2 beginning next weekend.
The Mortal Instruments has not gotten much press with the big Twilight finale building up to its premiere. That will start to change on Thursday, November 15 when Entertainment Tonight debuts the first trailer for the film starring Lily Collins, Lena Headey, Jamie Campbell Bower, Jonathan Rhys Meyers and Robert Sheehan. An official online debut is set for 10pm EST on MTV.com, though I am sure the Entertainment Tonight version will be all over YouTube shortly after it airs. We will share the high definition version of the trailer once it is made available.
The Mortal Instruments: City of Bones will get the most potential ticker buyers' eyeballs focused on it when Sony runs the trailer in front of Breaking Dawn Part 2 starring Kristen Stewart, Robert Pattinson and Taylor Lautner next weekend. The fifth and final announced Twilight film is expected to reach or even surpass $150 million in ticket sales its opening weekend. Sony would probably be over the moon excited if City of Bones made a quarter of that total in its debut.
The Mortal Instruments: City of Bones has already wrapped production under the direction of Harald Zwart and will arrive in theaters on August 23, 2013.