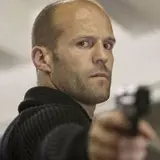 The 2011 remake of The Mechanic starring Jason Statham and Ben Foster now has a release date of May 17 on Blu-ray Disc and DVD.
Statham's latest opened theatrically on January 28 of this year in third place for that weekend with $11.4 million. It ended its theatrical run with around $28.9 million, at least $10 million shy of its estimated $40 million production budget.
The plot is typical fare for Statham where he plays an assassin who detours from his usual jobs to take down those who murdered his mentor. Simon West directs.
The only bonus feature spotted on The Mechanic thus far are deleted scenes. Should more surface I'll be sure to share them.