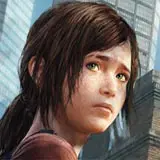 Sony has been teasing a new trailer for an upcoming new Playstation 3 IP called The Last of Us over the past few weeks. During that time we have learned the game is set in a post-apocalyptic world, and will somehow tie into an aspect of nature.
In this Internet age where news travels fast and leaks spoil almost every big surprise, everyone – and I mean everyone – was shocked when The Last of Us trailer debuted during the Spike VGAs earlier this evening and began with the Naughty Dog logo. Yes, Naughty Dog, the development house behind Game of the Year candidate Uncharted 3: Drake's Deception, had split its development team in two and has been secretly developing this new IP for an unknown period of time.
The moment that logo appeared, thousands of The Last of Us copies were instantly sold.
Here's the official short synopsis for The Last of Us, followed by what we've learned from the first all-cinematic in-game engine trailer.

The Last of Us is being advertised in the trailer as a two-player cooperative experience involving a man and a young teenage girl with seemingly no ties except for coming together for a common cause: survival. When one of the "infected" enemies is revealed, sporting a face that looks like a plant grew out of it, Joel takes it on from the front while Ellie stabs the beast from behind. I would expect to see this replicated as a gameplay mechanic and be one of many cooperative take down moves at the disposal of players.
The trailer shows off a city overgrown with presumably infected flora that is the root (pun intended) cause of the plague pushing mankind to the brink of extinction. This city figures to be one of many stops the duo will make on their away across the country to whereabouts unknown.
What the trailer fails to convey, apart from any actual gameplay footage – even though it's all beautifully rendered in the in-game engine – is what perspective the gameplay will take place in. The Uncharted games are all third-person so that would be the safe move for Naughty Dog to make. I'm hoping they take a chance and either go the first-person route or offer both perspectives as options.
Unfortunately there's still no release timeframe on when The Last of Us will make its way exclusively to Playstation 3. My money is on November 2012 as Sony needs a big exclusive title next holiday season to fill the gap left by its other big IPs all coming out in 2011. We may not find out one way or the other until E3 in June.
Click The Last of Us wallpaper below to view it in high resolution.