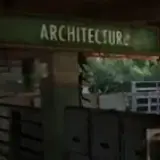 Heads up, The Last of Us players. Today is update day in North America with the release of patch 1.05 along with the Abandoned Territories map pack. Both of these goodies are coming to the United Kingdom tomorrow, which in North American time is only a few hours from now.
Patch 1.05 addresses numerous pesky bugs, several fixes to Interrogation mode, and fine tunes multiplayer gameplay. It also lays the foundation for DLC updates including the map pack. Check out the official Patch 1.05 video from developer Naughty Dog below for the full skinny of the numerous tweaks they have been hard at work on to improve the game experience.
The Abandoned Territories map pack includes four multiplayer maps. There is a cost of $9.99 associated with purchasing these maps packs unless you purchased the Season Pass for $19.99, which is still available. The Season Pass entitles you to every piece of The Last of Us DLC that comes down the pipe, which is confirmed to total three DLC packs total.
Here's a trailer for The Last of Us Abandoned Territories map pack.