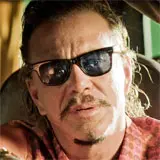 The Informers starring Billy Bob Thornton, Kim Basinger, Winona Ryder and Mickey Rourke is coming to Blu-ray Disc and DVD on August 25.
The film is set in 1980s Los Angeles where sex, drugs and a lust for power come to a head and was an official 2009 Sundance Film Festival selection.
On Blu-ray, The Informers will be offered in 2.4:1 1080p video and 5.1 Dolby TrueHD audio.
A Director & Cast Commentary and Human Intersections: Making The Informers featurette are the only bonus features slated to be included on the disc.
The Informers on Blu-ray will retail for $34.95 but can be pre-ordered now for $24.49 at Amazon.com by clicking here.