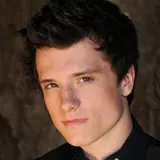 Lionsgate's The Hunger Games movie cast has tripled to a love triangle with Liam Hemsworth and Josh Hutcherson officially joining Jennifer Lawrence in the upcoming young adult dystopian thriller per a press release issued by the studio.
As strongly rumored last Friday, Hutcherson has landed the role of Peeta Mellark. His character accompanies Katniss (Lawrence) to the 74th annual Hunger Games as the male representative for their district. When the Games begin, Peeta confesses his love for Katniss setting up an unusual rapport with the girl who is supposed to be his rival.
Hutcherson has appeared in the films The Kids Are All Right, Cirque du Freak: The Vampire's Assistant and Journey to the Center of the Earth, to name a few. He also starred in the currently shelved Red Dawn remake and will appear in Journey 2: The Mysterious Island.
Hemsworth won the role of Gale Hawthorne, Katniss' best friend and hunting partner. He also confesses his love for Katniss setting up the all-important young adult love triangle.
Many know Hemsworth as the guy who used to date Miley Cyrus and appeared with her in The Last Song. He's also the brother of Chris Hemsworth who will make his big starring role splash in Marvel's Thor next month.
The Hunger Games will enter production soon as Lionsgate and director Gary Ross continue to fill out roles. It arrives in theaters on March 23, 2012.