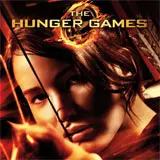 We're almost exactly five weeks away from what will be one of the biggest Blu-ray and DVD releases of the year, Lionsgate's The Hunger Games starring Jennifer Lawrence, Josh Hutcherson and Liam Hemsworth.
Today Lionsgate has shared a short snippet from the bonus features section of The Hunger Games on Blu-ray and DVD. In the 1:18 clip, Jennifer Lawrence talks about her exposure to the books the film is based on, in addition to sneak peeks at the visual effects and stunt work in the film. It's run-of-the-mill bonus features material that fans out there will surely appreciate.
The Hunger Games arrives on Blu-ray and DVD at 12:01am on Saturday, August 18.
Click here to pre-order The Hunger Games on Blu-ray or DVD at Amazon.com for $22.96, 43% off the $39.99 list price.