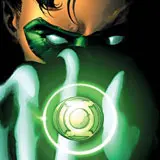 Rising costs to shoot The Green Lantern with Ryan Reynolds in Australia have forced the production to look elsewhere for a more economically viable location.
According to a tipster at /Film, director Martin Campbell and his scouts have been looking at New Orleans and surrounding areas in Louisiana as an alternative to the land down under. The area, still rebuilding after hurricane Katrina, would surely welcome the high profile production with open arms.
Even if a new location in the United States is chosen, cameras are not expected to roll until early next year. The Australia shoot would have begun early next month.
Warner Bros. Pictures has already set a June 17th, 2011 release date for The Green Lantern. How this location snafu and Ryan Reynolds upcoming involvement in numerous projects including Fox's X-Men spin-of Deadpool might affect that timeline remains to be seen.