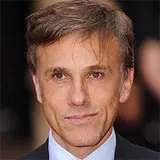 The Green Hornet hit a major roadblock last week when Nicolas Cage's deal to star as the film's villain fell through just as production was getting underway with Seth Rogen and Cameron Diaz.
As it so happens, Inglourious Basterds' villain Christoph Waltz has been fielding lucrative offers for his next role and had yet to accept one. Now it appears he's made his highly anticipated decision.
According to Nikki Finke at Deadline Hollywood, Waltz has signed on to replace Cage and will play baddie Chudnofsky in The Green Hornet. Given Waltz's breakout performance in Basterds, Cage's exit may have been the best thing that could have happened to this already delayed Sony project.