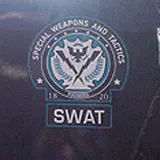 As we patiently wait for Warner Bros. to release the official high definition trailer for The Dark Knight Rises, a new tidbit from the film has come in from the on-location set in Pittsburgh.
A reader over at SuperHeroHype snapped some photographs of three vehicles being trucked to the set (see below) in anticipation of the shoot set to begin later this month. The covered vehicle is likely the Bat Pod aka the motorcycle that Batman rode out of the Batmobile Tumbler carcass after it was terminally damaged.
Right next to the covered Bat Pod is – surprise, surprise – the Tumbler! Apparently Bruce Wayne must have had the second one required to complete the bridge that the vehicle was originally designed for and has put it into use. Many were speculating that Christopher Nolan would redesign the Batmobile but, according to these images, that isn't the case at all.
The last vehicle is a SWAT van with tape cleverly covering the "Gotham" text on the side. Most everyone in Pittsburgh knows the vehicles are for The Dark Knight Rises so that seems kind of pointless.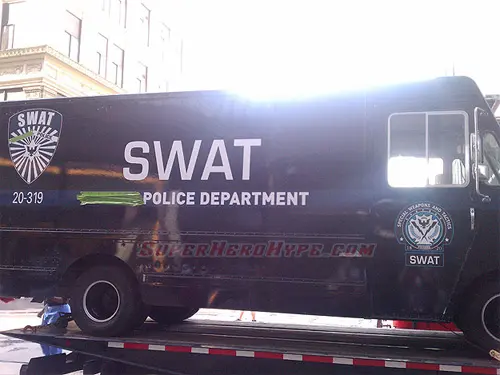 As for The Dark Knight Rises trailer, it will be released theatrically at midnight tonight attached to Harry Potter and the Deathly Hallows Part 2. We still don't know when the online version will hit, though it could potentially arrive sometime today.
Source: SHH