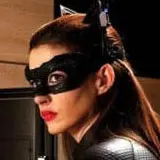 The Dark Knight Rises final runtime is what you would expect from the climactic chapter in Christopher Nolan's hugely successful Batman film series for Warner Bros.
When you sit down to watch The Dark Knight Rises in a little over two weeks from now, you might want to rethink picking up a large soda beforehand. The film will run a whopping 164 minutes and 27 seconds long or just shy of two hours and 45 minutes. That's a lot of Batman, Catwoman and Bane for your buck, so you won't find any complaints here.
To put The Dark Knight Rises runtime in perspective, it is 12 minutes longer than The Dark Knight and 24 minutes longer than Batman Begins. See the trend there? Nolan seems to have a fascination with adding 12 additional minutes to each Batman film. Again, no complaints here.
Of course the best and most challenging way to see The Dark Knight Rises will be on IMAX where approximately an hour's worth of footage was shot with the intrusive cameras. The results should be glorious to behold. Just try to avoid having to navigate out of the IMAX theater during the film because you just had to down that large soda. Save the Big Gulps for the Blu-ray that is anticipated to arrive in late November or early December.
The Dark Knight Rises starring Christian Bale, Anne Hathaway, Tom Hardy, Joseph Gordon-Levitt, Marion Cotillard, Gary Oldman, Michael Caine and Morgan Freeman takes aim at box office records when it opens on July 20, 2012.