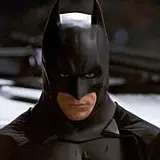 Christopher Nolan's final Batman film The Dark Knight Rises gobbled up $30.6 million in midnight showings on Thursday night.
Before I continue looking at The Dark Knight Rises box office run, I wanted to offer my one and only statement regarding the shooting tragedy in Colorado during a midnight screening. There's nothing more I or anyone writing for TheHDRoom can say about the horrible event that unfolded last night that hasn't already been said by those more directly impacted by it. We will not be writing site content designed to take advantage of the 12 lives lost by drumming up traffic as I've unfortunately witnessed happening all day today via various insensitive movie and pop culture media outlets, nor will we mention the event again. Our heartfelt condolences and prayers are with the families and friends of those hurt and lost.
The Dark Knight Rises midnight opening easily topped the $18.7 million put up by Joss Whedon's The Avengers to become the biggest comic book midnight opening of all time. The Avengers will likely prove to have the stronger legs given its broader mass appeal and 3D surcharges.
Throwing out the genre identifier, The Dark Knight Rises is second all-time behind Harry Potter and the Deathly Hallows: Part 2 ($43.5 million). It barely beat out The Twilight Saga: Breaking Dawn Part 1 ($30.3 million) for second place, and could fall a position in November when The Twilight Saga: Breaking Dawn Part 2 wraps up that popular franchise.
Through its first 24 hours of release, The Dark Knight Rises is tracking to finish somewhere in the neighborhood of $80 million or a little higher.
Warner Bros. will not be reporting any additional box office numbers for The Dark Knight Rises until Monday out of respect. Therefore, obviously neither will we, so this is it for The Dark Knight Rises box office articles for a couple days.
Regardless of these recent events, I do have my tickets for a Sunday morning showing of The Dark Knight Rises on a full IMAX screen and fully intend to be there.