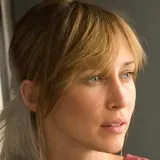 Batman 3 casting is ramping up and actresses are being eyed if a rumor popping up at CBM is on the money.
According to their source, a friend of someone who works at a casting agency, Kacie Thomas (The Burning Plain) and Vera Farmiga (Up in the Air) have already auditioned for the role of Julie Madison in Christopher's Nolan's The Dark Knight Rises aka Batman 3. In the comics, Julie is a socialite who was engaged to Bruce Wayne. She became entangled in villain plots of Monk (a vampire) and Clayface. Bruce Wayne is a free and clear single man in the third Batman film so this does fit the current narrative path.
The source also claims Charlize Theron has been approached to play Sarah Essen, a police detective who will find herself in a love affair with a married Jim Gordon. This one is a bit harder to swallow considering the great lengths Gordon went to in The Dark Knight to save his wife and family. Unless something happens that forces his urges in this direction. Besides, who wants to see Gary Oldman and Charlize Theron smooching?