The Dark Knight Rises production is in full swing in Pittsburgh, Pennsylvania. Numerous characters and Gotham vehicles have been spotted on-set, and thanks to some long camera lenses used over the weekend, an action scene featuring two of the film's stars was photographed.
The first round of weekend images from The Dark Knight Rises shoot featured the first full-body shot of Tom Hardy as Bane. His outfit looks like something swiped off a storage rack from Mad Max Beyond Thunderdome. "In Nolan, We Trust" remains the hardcore fans' mantra, no matter the reception Bane's outfit has received thus far.
In the Bane photos you can see him standing on top of a camouflaged Tumbler. There are actually three of these vehicles on set, each with enough subtle differences to surmise that they represent three different vehicles in the film. The theory right now is that Bane will steal these military-grade Tumblers and use them along with freedom fighters to break prisoners out of Gotham's jail.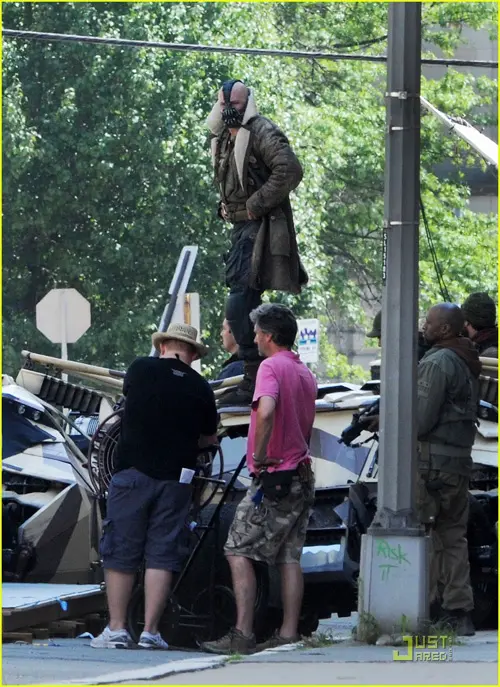 Marion Cotillard has also showed up on the Pittsburgh set in the vicinity of the prison break/riot and the military Tumblers. It's unclear how she fits into this scene.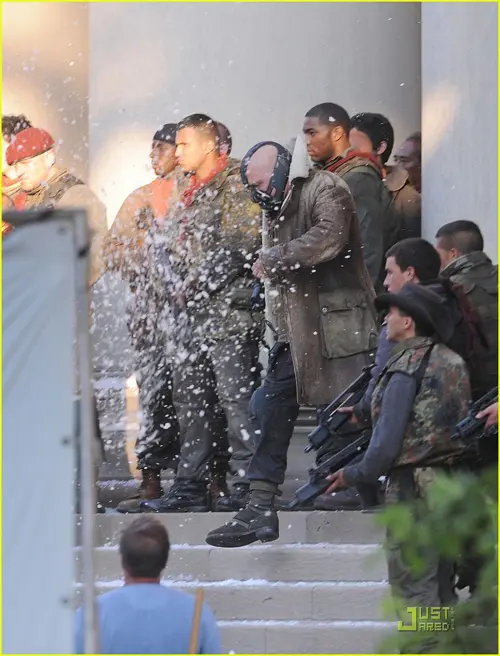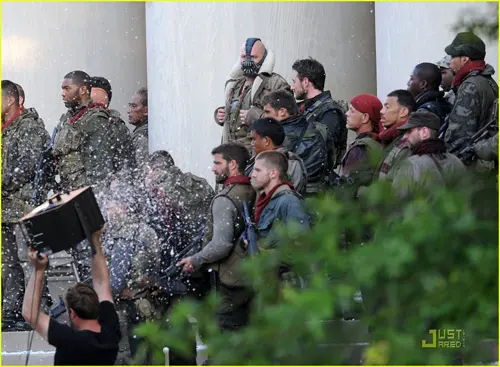 The breakout will turn into a full-scale riot in which Batman and police officers will fistfight with Bane and criminals. These images offer our first look at Batman in full costume on-set, how he looks next to Bane (who fans are complaining looks too small), as well as the first action scene which Nolan is clearly using IMAX cameras to capture. Also take note of the fake snow blowing around.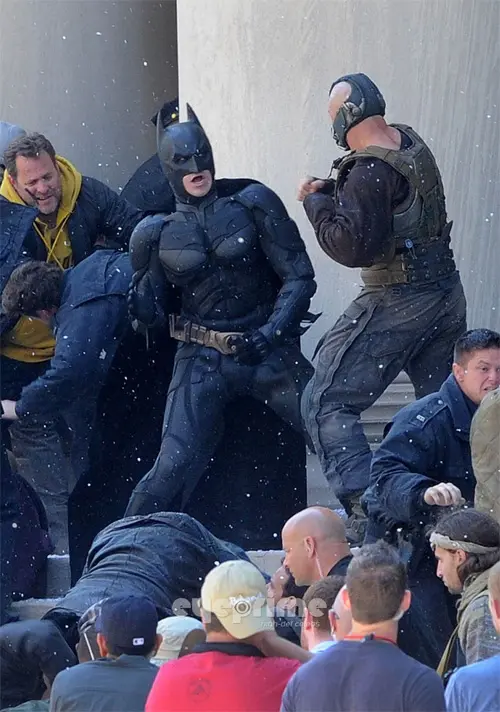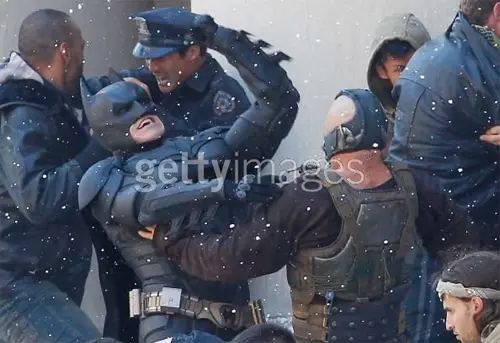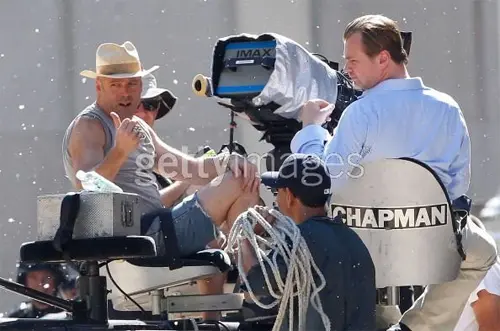 In a separate photograph you can clearly make out the Batpod parked in ironically a "No Parking" spot. It looks like there's two Batpod's in the image. If not then the Batpod has added an extra front wheel as unlikely as that would seem.
Expect more images from The Dark Knight Rises Pittsburgh shoot to regularly come online in over the next three weeks.
Sources: Just Jared and CBM