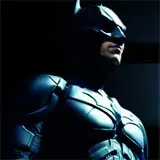 The Dark Knight is coming and the first review is now online courtesy of Peter Travers from Rolling Stone. Why he knocked a half star off the rating without explaining why is anyone's guess, but at least he affirmed our suspicions: the Knight is poised to mop up the summer box office.
The rest of us still have to wait a few weeks to catch The Dark Knight and Heath Ledger's Joker, which frankly stinks. At the same time, we're entering the window when Warner's marketing efforts will kick into full gear and perpetually tease up right up until release day.
The latest proof of this is Comcast.net's new dedicated The Dark Knight website. Within this website is a series of six exclusive behind-the-scenes clips with brand-new footage buried with them. In other words, you want to watch these.
Check out all the clips and the entire site right here.