Today, the lovely and dedicated folks at The Criterion Collection announced 7 (four new, three upgrades) Blu-ray releases for the month of October, and between them it's going to be quite the month! The four new titles entering the Collection are Michelangelo Antonioni's Identification of a Woman, Erle C. Kenton's 1932 monster movie Island of Lost Souls, Kaneto Shino's samurai ghost story Kuroneko, and, receiving its first US release ever, Zoltán Korda's 1939 Technicolor masterpiece The Four Feathers. (For those interested, Kuroneko and The Four Feathers are currently streaming via Criterion's channel on Hulu+.)
Alongside these new additions, Criterion has picked three of their most popular releases to receive the high definition upgrade, and I couldn't possibly recommend these three films enough. There's Masaki Kobayashi's acclaimed Samurai tale Harakiri, Richard Linklater's timelessly nostalgic Dazed and Confused (which many find quite surprising considering Universal is releasing their bare-bones edition just two months beforehand) and lastly, one of Criterion's most controversial titles they've ever released, Pier Paolo Pasolini's Saló, or The 120 Days of Sodom.
All of the October releases will be available at the standard $39.95 MSRP, save for Identification of a Woman, which is listed at $29.95 due to being short on special features. Criterion began this reduced pricing last month with their release of The Makioka Sisters and I hope it's a trend we continue to see when the films are lacking in supplements, although some seem to have slipped by them (ahem, Something Wild). Listed below are release dates, special features and cover art for each title. October can't get here soon enough!
Saló, or the 120 Days of Sodom, 1975 (Release Date: October 4th, 2011)
Salò: Yesterday and Today: Thirty-three-minute 2002 documentary featuring interviews with director Pier Paolo Pasolini, actor-filmmaker Jean-Claude Biette, and Pasolini friend Nineto Davoli
Fade to Black: Twenty-three-minute 2001 documentary featuring directors Bernardo Bertolucci, Catherine Breillat, and John Maybury, as well as scholar David Forgacs
The End of Salò: Forty-minute documentary about the film's production
Video interviews with set designer Dante Ferretti and director and film scholar Jean-Pierre Gorin
Optional English-dubbed soundtrack
Theatrical trailer
Booklet featuring essays by Neil Bartlett, Breillat, Naomi Greene, Sam Rohdie, Roberto Chiesi, and Gary Indiana, and excerpts from Gideon Bachmann's on-set diary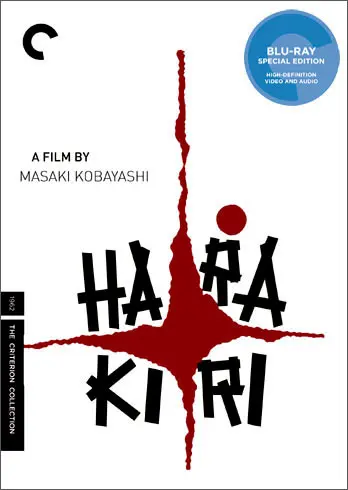 Harakiri, 1962 (Release Date: October 4th, 2011)
Video introduction by Japanese-film historian Donald Richie
Excerpt from a rare Directors Guild of Japan video interview with director Masaki Kobayashi, moderated by filmmaker Masahiro Shinoda
Video interviews with star Tatsuya Nakadai and screenwriter Shinobu Hashimoto
Original theatrical trailer
Booklet featuring an essay by film scholar Joan Mellen and a reprint of a 1972 interview by Mellen with Kobayashi
The Four Feathers, 1939 (Release Date: October, 11th, 2011)
Audio commentary by film historian Charles Drazin
New video interview with David Korda, son of director Zoltán Korda
A Day at Denham: A short film from 1939 featuring footage of Zoltán Korda on the set of The Four Feathers
Trailer
Booklet featuring an essay by critic Michael Sragow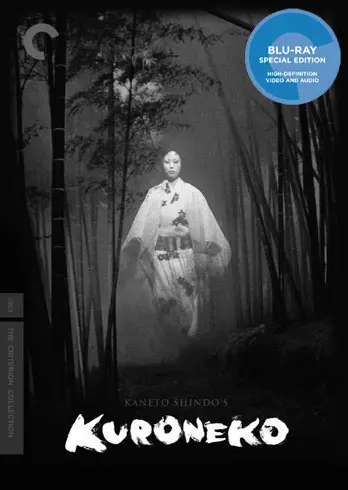 Kuroneko (Black Cat), 1968 (Release Date: October 18th, 2011)
Video interview with director Kaneto Shindo from the Directors Guild of Japan
New video interview with critic Tadao Sato
Theatrical trailer
New and improved English subtitle translation
Booklet featuring an essay by film critic Maitland McDonagh and an excerpt from film scholar Joan Mellen's 1972 interview with Shindo
Island of Lost Souls, 1932 (Release Date: October 25th, 2011)
Audio commentary by film historian Gregory Mank, author of Bela Lugosi and Boris Karloff and Hollywood's Maddest Doctors
New video conversation among filmmaker John Landis (An American Werewolf in London), Oscar-winning makeup artist Rick Baker (An American Werewolf in London,Videodrome), and genre expert Bob Burns
New interviews with horror film historian David J. Skal (The Monster Show: A Cultural History of Horror); filmmaker Richard Stanley (Hardware, original director of the ill-fated 1996 remake of The Island of Dr. Moreau)
New interviews with Devo founding members Gerald Casale and Mark Mothersbaugh, whose manifesto is rooted in themes from Island of Lost Souls
Theatrical trailer
Booklet featuring a new essay by critic Christine Smallwood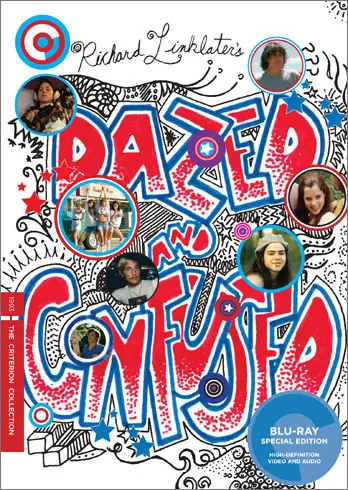 Dazed and Confused, 1992 (Release Date: October 25th, 2011)
Audio commentary by director Richard Linklater
Making Dazed: Fifty-minute documentary by Kahane Corn
Rare on-set interviews and behind-the-scenes footage
Footage from the ten-year anniversary celebration
Audition footage and deleted Scenes
Original theatrical trailer
Booklet featuring essays by Kent Jones, Jim DeRogatis, and Chuck Klosterman; memories of the film from the cast and crew; character profiles; and the original film poster by Frank Kozik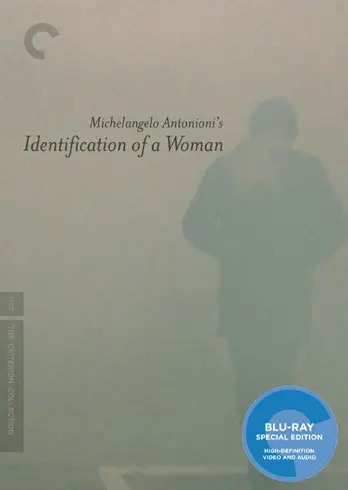 Identification of a Woman, 1982 (Release Date: October 25th, 2011)
Theatrical trailer
New and improved English subtitle translation
Booklet featuring an essay by critic John Powers and a reprinted 1982 interview with Michelangelo Antonioni by critic Gideon Bachmann
– Matt Hardeman