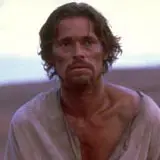 Today The Criterion Collection announced their upcoming slate for the month of March 2012, and it's as eclectic and necessary as always.
A total of five releases will find their way to the Blu-ray format, comprised of two highly anticipated upgrades, a documentary, another budget title and a four movie box set that contains another spine upgrade.
The two individual upgrades are Martin Scorsese's controversial yet compelling The Last Temptation of Christ, which explores a different fate for Jesus Christ. It features a stellar cast and was a 15 year labor of love. The other is Roy Ward Baker's love letter to the last hours of the Titanic, 1958's A Night to Remember.
As for the new additions, there's The War Room, a fascinating documentary on the 1992 Presidential election that explores issues that still resonate to this day. Joining it is Letter Never Sent, a visual tour de force from Soviet director Mikhail Kalatozov focusing on a four member exploration team that become stranded in the Siberian wilderness.
Rounding out the new releases is a very exciting 4 film box set, David Lean Directs Noël Coward. These four films, created during the early to mid 1940's, combined the talents of playwright Coward and filmmaker Lean leading to some incredibly entertaining works ranging from romance to comedy. The four films included are In Which We Serve, This Happy Breed, Blithe Spirit and Brief Encounter, which is also an upgrade from its previous DVD release through the Collection.
As far as pricing goes, A Night to Remember, The Last Temptation of Christ, and The War Room all receive Criterion's standard $39.95 MSRP, while Letter Never Sent continues on with Criterion's budget pricing for releases that have little to no extras and will be $29.95 MSRP. The Lean/Coward box set carries a $79.95 price tag since it features four films. It also looks as though, at least for now, these films will only be available within the box set.
Below are all listed special features, release dates, box art, and Amazon.com discounted pricing and pre-order links.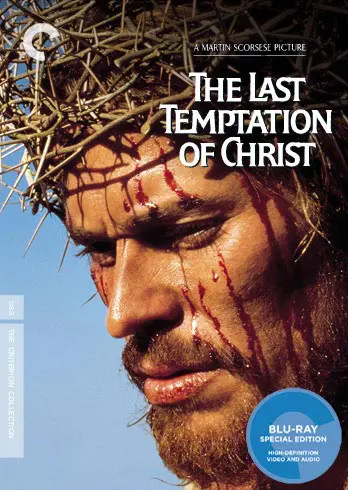 The Last Temptation of Christ (Release Date: March 13, 2012)
Restored high-definition digital transfer, supervised and approved by cinematographer Michael Ballhaus and editor Thelma Schoonmaker, with a 5.1 DTS-HD Master Audio soundtrack by supervising sound editor Skip Lievsay
Audio commentary featuring director Martin Scorsese, actor Willem Dafoe, and writers Paul Schrader and Jay Cocks
Galleries of production stills, research materials, and costume designs
Location production footage shot by Scorsese
Interview with composer Peter Gabriel, with a stills gallery of traditional instruments used in the score
PLUS: An essay by film critic David Ehrenstein
Letter Never Sent (Release Date: March 20, 2012)
New high-definition digital restoration, with uncompressed monaural soundtrack on the Blu-ray edition
New English subtitle translation
PLUS: A booklet featuring an essay by film scholar Dina Iordanova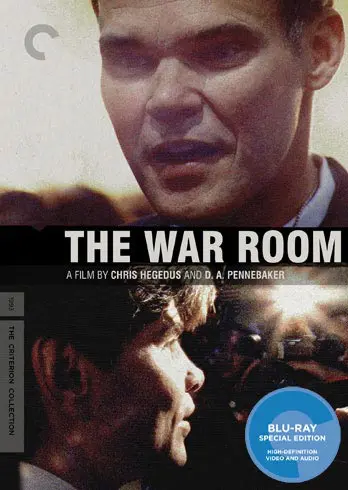 The War Room (Release Date: March 20, 2012)
New, restored high-definition digital transfer, approved by directors D. A. Pennebaker and Chris Hegedus, with 2.0 surround DTS-HD Master Audio soundtrack on the Blu-ray edition
Return of the War Room, a 2008 documentary in which advisers James Carville, George Stephanopoulos, and Paul Begala and others reflect on the effect the Clinton war room had on the way campaigns are run
Making "The War Room," a conversation between the filmmakers about the difficulties of shooting in the campaign's fast-paced environment
Panel discussion hosted by the William J. Clinton Foundation and featuring Carville, Clinton adviser Vernon Jordan, journalist Ron Brownstein, and surprise guest Bill Clinton
Interview with strategist Stanley Greenberg on the increasing importance of polling
PLUS: A booklet featuring an essay by writer Louis Menand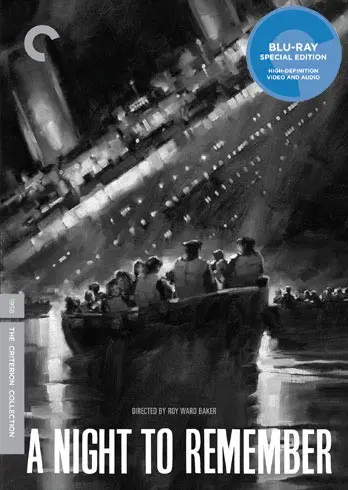 A Night to Remember (Release Date: March 27, 2012)
New high-definition digital restoration, with uncompressed monaural soundtrack on the Blu-ray edition
Audio commentary by Don Lynch and Ken Marschall, author and illustrator of "Titanic:" An Illustrated History
The Making of "A Night to Remember" (1993), a sixty-minute documentary featuring William MacQuitty's rare behind-the-scenes footage
Archival interview with Titanic survivor Eva Hart
En natt att minas, a forty-five-minute Swedish documentary from 1962 featuring interviews withTitanic survivors
Trailer
PLUS: A booklet featuring an essay by film critic Michael Sragow
David Lean Directs Noël Coward (Release Date: March 27, 2012)
New high-definition digital transfers of the BFI National Archive's 2008 restorations, with uncompressed monaural soundtracks on the Blu-ray editions
Audio commentary on Brief Encounter by film historian Bruce Eder
New interviews with Noël Coward scholar Barry Day on all of the films
Interview with cinematographer-screenwriter-producer Ronald Neame from 2010
Short documentaries from 2000 on the making of In Which We Serve and Brief Encounter
David Lean: A Self Portrait, a 1971 television documentary on Lean's career
Episode of the British television series The Southbank Show from 1992 on the life and career of Coward
Audio recording of a 1969 conversation between Richard Attenborough and Coward at London's National Film Theatre
Trailers
PLUS: A booklet featuring essays by Ian Christie, Terrence Rafferty, Farran Smith Nehme, Geoffrey O'Brien, and Kevin Brownlow