Here we are at the middle of the month and by now you should know what that means; it's Criterion Collection Blu-ray announcement day! A mere hour or two ago Criterion announced its upcoming June slate, and it's just as diverse and exciting as ever.
Leading the pack of new additions is Charlie Chaplin's first feature-length Comedy classic The Gold Rush. This release features the film in its original 1925 silent form, as well as a restored 1942 sound version. A must for any fan of Chaplin, silent's and overall film history.
The other new additions to the collection consist of Danny Boyle's directorial debut Shallow Grave, a darkly comedic film with a hint of Hitchcock. The film also served as Ewan McGregor's first starring role. The other two new additions are a double treat of Director Steven Soderbergh and American theater actor and monologist Spaulding Gray. And Everything is Going Fine was compiled by Soderbergh after Gray's death in 2004 and serves as a documentary of sorts covering much Gray's work over the years and giving him one final use of his voice, even beyond death. Gray's Anatomy takes Gray's famous monologue about a physical ordeal he went through and gives it a visual flair that is undeniably Soderbergh. Both titles also contain videos of early works by Gray.
Criterion is also showing some previously released DVD titles some love with much anticipated and demanded upgrades. First is Alfred Hitchcock's The 39 Steps, a spy thriller where the protagonist serves as predator and as prey. The past year has seen a near love affair with getting Hitchcock's films released in High Definition, and I for one couldn't be more excited about it.
Lastly, the much beloved The Samurai Trilogy boxset gets a much needed and deserved upgrade. Directed by Hiroshi Inagaki and starring the unbelievable Toshiro Mifune, these three films detail the life of seventeenth century swordsman Mushashi Miyamoto from young hothead to wise warrior. These films are a must own for any fan of Samurai or Japanese cinema alike.
I would also like to make mention that although it was announced for release in April, Harold and Maude has been pushed back to June 12. It also no longer has mention of the included booklet, but I've never seen a Criterion release not include one. One can only assume something may have had to have been removed.
All of the June releases follow standard Criterion pricing of $39.99 MSRP, save for The Samurai Trilogy which, being a box set, carries the heftier $69.95 MSRP.
All cover art (save for The Samurai Trilogy as it is still being worked on), release dates and special features are listed below. I personally think the Shallow Grave cover might be one of the most engaging Criterion has ever released.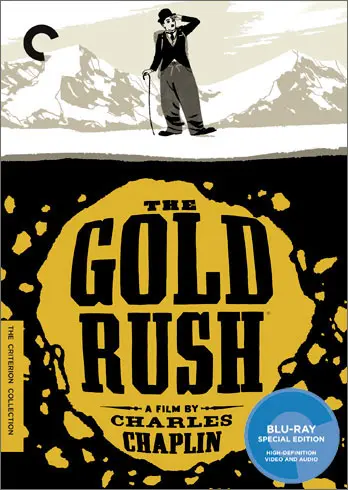 The Gold Rush (Release Date: June 12, 2012)
New high-definition digital restoration of the 1942 sound version – 1942 version has an uncompressed monaural soundtrack
New 2K digital transfer of the reconstructed original 1925 silent film, restored in collaboration with the Cineteca di Bologna – Restored 1925 version has a newly recorded version of director Charlie Chaplin's score, presented in 5.1 surround DTS-HD Master Audio
New audio commentary for the 1925 version by Chaplin biographer and archivist Jeffrey Vance
Three behind-the-scenes programs:

Presenting The Gold Rush, which traces the film's history from original release to rerelease to 2003 reconstruction and features film historian Kevin Brownlow and Vance
Music by Charles Chaplin, featuring conductor and composer Timothy Brock
Visual Effects in The Gold Rush, featuring effects specialist Craig Barron and Chaplin cinematographer Roland Totheroh

Chaplin Today: The Gold Rush (2002), a short documentary featuring filmmaker Idrissa Ouedraogo
Four theatrical trailers
A booklet featuring an essay by film critic Luc Sante and James Agee's review of the 1942 version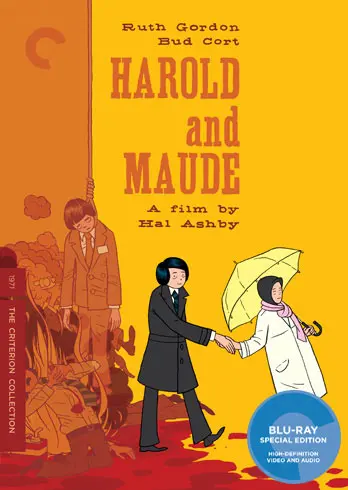 Harold and Maude (Release Date: June 12, 2012)
New high-definition digital restoration
Uncompressed monaural soundtrack
Optional remastered stereo soundtrack
Audio commentary by Hal Ashby biographer Nick Dawson and producer Charles B. Mulvehill
Illustrated audio excerpts of seminars by Ashby and writer-producer Colin Higgins
New interview with songwriter Yusuf Islam (formerly Cat Stevens)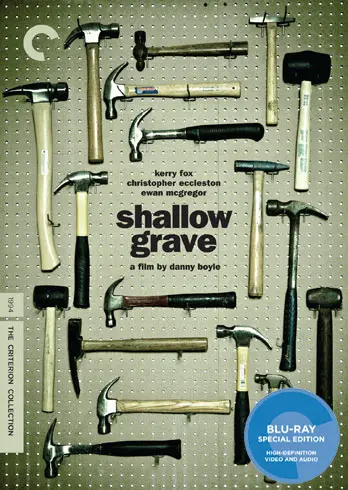 Shallow Grave (Release Date: June 12, 2012)
New, restored digital transfer, supervised by director of photography Brian Tufano
2.0 surround DTS-HD Master Audio soundtrack
Two audio commentaries:

Director Danny Boyle
Screenwriter John Hodge and producer Andrew Macdonald

New interviews with stars Christopher Eccleston, Kerry Fox, and Ewan McGregor
Digging Your Own Grave, a 1993 documentary by Kevin Macdonald on the making of the film
Andrew Macdonald and Kevin Macdonald's video diary from the 1992 Edinburgh Film Festival, where they shopped around the script for Shallow Grave
Shallow Grave trailer
Trainspotting teaser trailer
A booklet featuring an essay by critic Philip Kemp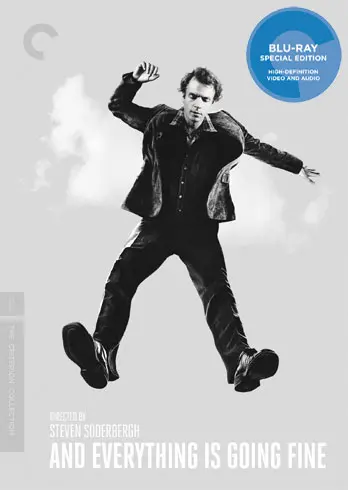 And Everything is Going Fine (Release Date: June 19, 2012)
New high-definition digital restoration
Uncompressed monaural soundtrack
Making of And Everything Is Going Fine, featuring director Steven Soderbergh, producer Kathie Russo, and editor Susan Littenberg
Sex and Death to the Age 14, Spalding Gray's first monologue, created in 1979 and filmed in 1982
Trailer
A booklet featuring an essay by writer Nell Casey, editor of The Journals of Spalding Gray
Gray's Anatomy (Release Date: June 19, 2012)
New high definition digital transfer, supervised by director Steven Soderbergh
5.1 surround DTS-HD Master Audio soundtrack
New interviews with Soderbergh and cowriter Renee Shafransky
A Personal History of the American Theater monologue by Spalding Gray, filmed in 1982
Theatrical trailer
A booklet featuring an essay by film critic Amy Taubin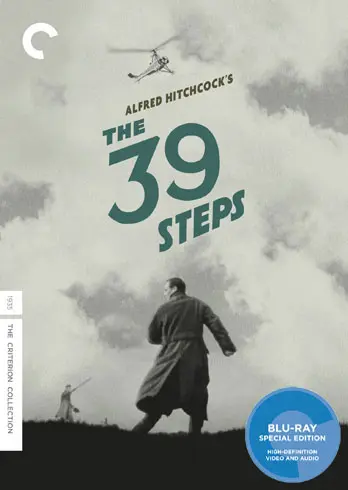 The 39 Steps (Release Date: June 26, 2012)
New high-definition digital restoration
Uncompressed monaural soundtrack
Audio commentary by Alfred Hitchcock scholar Marian Keane
Hitchcock: The Early Years (2000), a British documentary covering Hitchcock's prewar career
Original footage from British broadcaster Mike Scott's 1966 television interview with Hitchcock
Complete broadcast of the 1937 Lux Radio Theatre adaptation, performed by Ida Lupino and Robert Montgomery
Visual essay by Hitchcock scholar Leonard Leff
Excerpts from Francois Truffaut's 1962 audio interview with Hitchcock
Original production design drawings
A booklet featuring an essay by film critic David Cairns
The Samurai Trilogy (Release Date: June 26, 2012)
New high-definition digital restorations of all three films
Uncompressed monaural soundtracks
New English subtitle translations
New interviews with translator and historian William Scott Wilson about the real-life Musashi Miyamoto, the inspiration for the hero of the films
Trailers
A booklet featuring essays by film historian Stephen Prince and Wilson