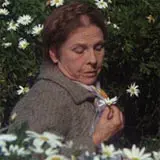 The Criterion Collection have announced their Blu-ray release slate for the month of April 2012 and it's another wonderful month, with films ranging from emotional family drama to the experimental.
The latest additions to the Collection lead of with the 1971 cult favorite Harold and Maude, directed by Hal Ashby, about a death-obsessed young man and a free-spirited older woman who form quite the unusual bond. Alambrista!, directed by Robert M. Young, is a gripping take on the immigration story that, rather than going the route of sentimentality tells its story via harsh truths and focus. Director Mario Monicelli's The Organizer is a tale focused on the working class of a textile factory that, through an unlikely ally, are able to rally together as one. Then there is A Hollis Frampton Odyssey. Frampton was an icon of the American Avant-Garde and this release contains twenty-four of his films, ranging from 1966 to 1979.
April contains only one upgraded title, but it is one fans and collectors have been clamoring for; Yasujiro Ozu's family drama Late Spring. Not only does this film serve as an incredible form of storytelling, but it also firmly showcases exactly why Ozu has had so much influence and regard as a true master of Cinema.
All of the films come in at the usual Criterion suggested MSRP of $39.99 except for The Organizer which is another release containing little to no extras that Criterion has been listing MSRP at $29.99. Below are all of the films cover artwork, supplements and release dates.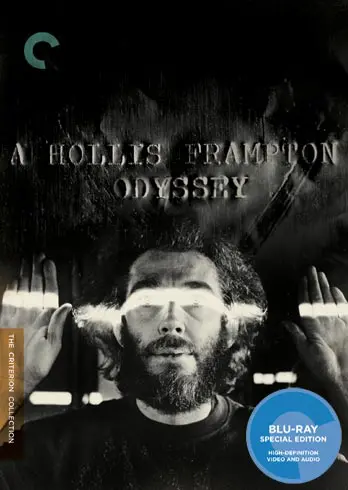 A Hollis Frampton Odyssey (Release Date: April 10, 2012)
New high-definition digital restorations of all twenty-four films, with uncompressed monaural soundtracks on the Blu-ray edition
DISC ONE: Early Films
Manual of Arms (1966 • 17 minutes • Black & White • Silent)
Process Red (1966 • 3 minutes, 30 seconds • Color • Silent)
Maxwell's Demon (1968 • 4 minutes • Color/Black & White • Silent)
Surface Tension (1968 • 9 minutes, 30 seconds • Color • Monaural)
Carrots & Peas (1969 • 5 minutes • Color • Monaural)
Lemon (1969 • 5 minutes • Color • Silent)
Zorns Lemma (1970 • 60 minutes • Color • Monaural)
DISC TWO: Films from Hapax Legomena and Magellan
(nostalgia) (1971 • 36 minutes • Black & White • Monaural)
Poetic Justice (1972 • 31 minutes, 30 seconds • Black & White • Silent)
Critical Mass (1971 • 25 minutes, 30 seconds • Black & White • Monaural)
The Birth of Magellan: Cadenza I (1977-1980 • 6 minutes • Color • Monaural)
Pans 0-4 and 697-700 (1974 • 1-minute each • Color • Silent)
INGENIVM NOBIS IPSA PVELLA FECIT, Part I (1975 • 5 minutes • Color • Silent)
Magellan: At the Gates of Death, Part I: The Red Gate I, 0 (1976 • 4 minutes, 20 seconds • Color • Silent)
Winter Solstice (1974 • 33 minutes • Color • Silent)
Gloria! (1979 • 9 minutes, 30 seconds • Color • Monaural)
Audio commentary and remarks by filmmaker Hollis Frampton on selected works
Excerpted interview with Frampton from 1978
A Lecture, a performance piece by Frampton, recorded in 1968 with the voice of artist Michael Snow
Gallery of works from Frampton's xerographic series By Any Other Name
PLUS: A booklet with an introduction by film critic Ed Halter and essays and capsules on the films by Frampton scholars Ken Eisenstein, Bruce Jenkins, and Michael Zryd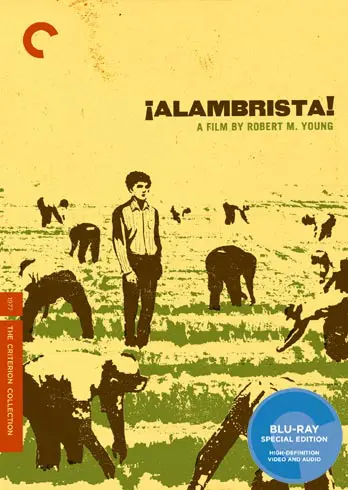 Alambrista! (Release Date: April 17, 2012)
New high-definition digital restoration, with 2.0 DTS-HD Master Audio soundtrack on the Blu-ray edition
New audio commentary featuring director Robert M. Young and coproducer Michael Hausman
New interview with actor Edward James Olmos
Children of the Fields, a 1973 short documentary by Young, accompanied by a new interview with the director
Trailer
PLUS: A booklet featuring an essay by film historian Charles Ramírez-Berg
Harold and Maude (Release Date: April 17, 2012)
New high-definition digital restoration, with uncompressed monaural soundtrack on the

Blu-ray edition

Optional remastered stereo soundtrack
Audio commentary by Hal Ashby biographer Nick Dawson and producer Charles B. Mulvehill
Illustrated audio excerpts of seminars by Ashby and writer-producer Colin Higgins
New interview with songwriter Yusuf Islam (formerly Cat Stevens)
PLUS: A booklet featuring an essay by critic Michael Wood; a 1971 New York Times profile of star Ruth Gordon; and excerpted transcripts of two interviews, one from 1997 with star Bud Cort and director of photography John Alonzo and one from 2001 with executive producer Mildred Lewis
Late Spring (Release Date: April 17, 2012)
High-definition digital restoration, with uncompressed monaural soundtrack on the Blu-ray edition
Audio commentary by Richard Peña, program director of New York's Film Society of Lincoln Center
Tokyo-ga (1985), filmmaker Wim Wenders's ninety-two-minute documentary about director Yasujiro Ozu
PLUS: A booklet featuring essays by critic Michael Atkinson and Japanese-film historian Donald Richie
The Organizer (Release Date: April 24, 2012)
New high-definition digital restoration, with uncompressed monaural soundtrack on the Blu-ray edition
Introduction by director Mario Monicelli from 2006
Trailer
PLUS: An essay by film critic J. Hoberman
– Matt Hardeman