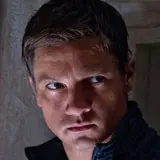 The profitable Jason Bourne action franchise passes the torch from former Broune star Matt Damon to Jeremy Renner this summer in The Bourne Legacy. Apparently there was never just one secret agent killing machine, and this fourth entry in the series will follow a new man on a mission to survive and clear his name.
Joining Renner in The Bourne Legacy are franchise newcomers Edward Norton, Rachel Weisz, Stacy Keach and Oscar Isaac. They'll be joined by franchise veterans and familiar faces David Strathairn, Albert Finney, Scott Glenn and Joan Allen.
A new official synopsis for the film doesn't tell us much about Renner's new character, but it does offer up an interesting point about the film. The Bourne Legacy is an all-new story from Tony and Dan Gilroy based on the universe by Robert Ludlum. Rather than simply reboot the franchise with a fresh face, the events of the first three Bourne films will somehow trigger the mess Renner's character finds himself in.
Here's the first trailer for The Bourne Legacy that stars off somewhat annoying with the graphic overlays to look mysterious, but then kicks into some fun footage in the second half. Like Matt Damon as Jason Bourne, Renner looks like a hardened killing machine who can make a weapon out of just about anything, including a loose nail and a fire extinguisher.
In addition, I have included the first theatrical one-sheet for The Bourne Legacy and the first official still featuring Renner below.
The Bourne Legacy is directed by Tony Gilroy and will be released in theaters by Universal Pictures on August 3, 2012.