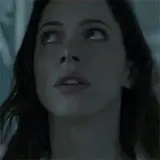 Universal Studios Home Entertainment have announced a January 29, 2013 release date for the indie horror thriller The Awakening starring Rebecca Hall, Dominic West and Imelda Staunton.
The Awakening was little more than a dream in its limited theatrical release, earning a mere $175,000 from 70 locations. It will get more exposure on home video and hopefully offer up some decent R-rated scares in a genre recently invaded by watered down PG-13 efforts.
The Blu-ray edition of The Awakening will be presented in 1080p video and 5.1 DTS-HD Master Audio. Bonus features include:
Deleted Scenes Introduced by Nick Murphy
A Time for Ghosts
Anatomy of a Scene: Florence and the lake
Anatomy of a SCREAM
Behind the Scenes
Extended Interview with Nick Murphy
Click here to pre-order The Awakening for a discounted price at Amazon.com.