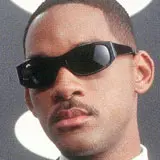 The Avengers finally met it match at the box office this Memorial Day weekend as Men in Black 3 and the return of Will Smith wrestled away the top spot from Marvel's superhero hit.
Men in Black 3 took in $55 million from Friday through Sunday and $70 million over the four-day Memorial Day weekend frame. Those totals all but guarantee Will Smith will once again top $100 million despite a four-year hiatus, but there will be an asterisk considering Men in Black 3 benefited from 3D ticket surcharges. Sony also ran a promotion with Amazon.com that offered a free ticket to see Men in Black 3 to anyone who pre-ordered the Blu-ray 3D or Blu-ray and DVD release.
Sony will be much more impressed with Men in Black 3's worldwide total which stands at $203 million, not too far from the sequel's bloated $250 million budget.
The Avengers easily landed in second place with $46.9 million through Monday in its fourth weekend of release. At $523.6 million and counting domestically, The Avengers is on the doorstep of knocking Warner's The Dark Knight Rises out of third place on the top all-time grossing film's list. Christopher Nolan's second of three Batman-themed films sits at $533.4 million. Worldwide, The Avengers has crossed $1.3 billion and continues to rise.
Universal's Battleship had to settle for third as it continues to tread water. With only $13.6 million earned through Monday, Battleship's domestic total now stands at a paltry $47.1 million, a fraction of the $200 million plus it cost to produce. Overseas business has fared much better for Battleship, but here in the States, Universal is likely already eying the forthcoming Blu-ray and DVD release for a lift.
Paramount's The Dictator took fourth with $11.8 million, while Dark Shadows and Johnny Depp rounded out the top five with $9.4 million.
This weekend's other big newcomer, Chernobyl Diaries, proved yet again that opening a horror film in early summer isn't the brightest idea. With $9.3 million through four days, the Oren-Peli produced flick is fading fast as those who were interested in seeing it already did on opening day ($3.5 million).
Overall Memorial Day business was down a whopping 32 percent from a year ago when The Hangover Part II, Kung Fu Panda 2, Pirates of the Caribbean: On Stranger Tides, Bridesmaids and Thor lead the charge.
A box office record did fall this weekend and it had nothing to do with Hulk, Captain America, Thor or Iron Man. Focus Features' limited release of Moonrise Kingdom scored a huge $130,752 per-screen over the holiday frame. Fox Searchlight's The Best Exotic Marigold Hotel also performed strong with $8.2 million through Monday. It's worldwide gross now stands at $80 million and counting.
Universal will try to make up for Battleship next weekend with the debut of Snow White and the Huntsman starring Kristen Stewart, Chris Hemsworth and Charlize Theron, which aims to take down both Men in Black 3 and The Avengers.