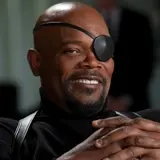 As a Christmas gift to Marvel fans and moviegoers in general, Marvel Studios and New Mexico Governor Bill Richardson jointly announced that The Avengers film will be primarily shot throughout the state of New Mexico beginning in April, 2011.
New Mexico was used to shoot the post-credits shot for Iron Man 2 as well as a portion of Thor. For The Avengers, Marvel is setting up shop at Albuquerque Studios and will occupy the space for the better part of 2011. Pre-production is already underway and the shoot in New Mexico will last 6 months through September 2011.
Additional shooting for The Avengers will take place in New York and Michigan. Previous assumptions that The Avengers would shoot primarily on Long Island and then in Los Angeles are effectively now squashed.
The Avengers, set for release in the summer of 2012, stars Robert Downey Jr., Chris Evans, Chris Hemsworth, Mark Ruffalo, Jeremy Renner, Scarlett Johansson, Clark Gregg and Samuel L. Jackson. Story details are being kept under wraps by Marvel and the film's director/mastermind, Joss Whedon. Next summer's Thor (May) and Captain America: The First Avenger (July) will serve as the last two springboards into the ensemble superhero project.