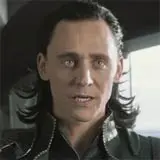 A new Russian trailer for The Avengers has been found out on the web. Like its German counterpart, there are brief snippets of new footage mixed into the now all-too familiar North American version.
One of the scenes described from the exclusive D23 footage where Loki tells Tony Stark "I have an army" and Stark replies with "We have a Hulk" is included. There's also a shot of Loki in a business suit fighting someone, and Nick Fury and Hawkeye looking worried while at NASA.
The Avengers stars Chris Hemsworth, Robert Downey, Jr., Chris Evans, Scarlett Johansson, Tom Hiddleston, Mark Ruffalo, Jeremy Renner and Samuel L. Jackson. It arrives in theaters in 3D and 2D on May 4, 2012.
Watch the Russian The Avengers trailer below, and check out the German The Avengers trailer if you missed it.