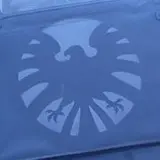 Marvel Studios and Paramount have done a commendable job thus far from keeping the ongoing production of The Avengers out of the public's eye. Some on location set construction images emerged from New Mexico, but thus far not a single image of an actor on set or shooting a scene has emerged.
It's only fitting that the first substantial pictures of something from the production were snapped presumably en-route to their destination. Below are images of a S.H.I.E.L.D. military humvee and truck with the S.H.I.E.L.D. logo clearly painted on their doors. The tractor trailer hauling them has Marvel Studios markings, but otherwise there's no sign of the production to be found.
S.H.I.E.L.D.'s presence was noteworthy in Thor and they used 2012 Honda Acura TLs to get around. These vehicles are clearly military-grade which could either mean that S.H.I.E.L.D. has partnered with the military to fight the new threat, or it was easier for the production to use existing vehicles rather than trying to create custom futuristic S.H.I.E.L.D. vehicles from scratch.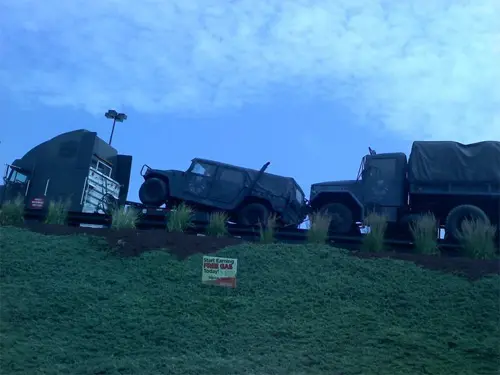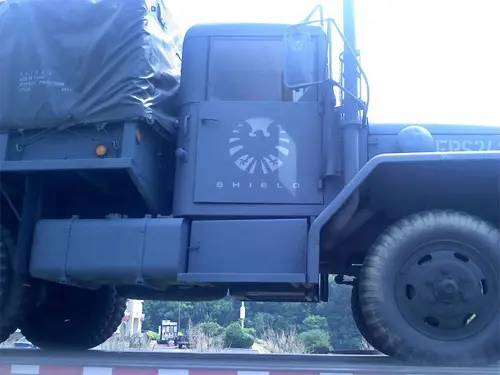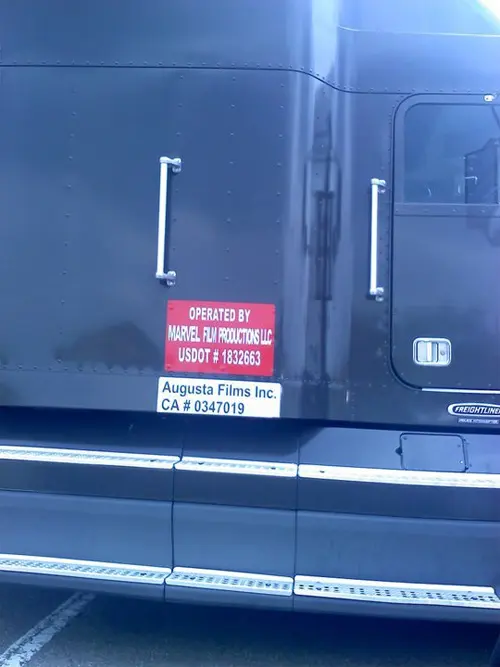 Source: CBM