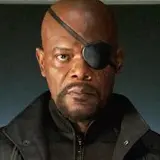 The Avengers made their way stateside early Friday and put up solid numbers from its midnight screenings. The Joss Whedon, Marvel and Disney superhero extravaganza starring Robert Downey Jr, as Iron Man, Chris Evans as Captain America, Mark Ruffalo as Hulk, Chris Hemsworth as Thor, Scarlett Johansson as Black Widow and Jeremy Renner as Hawkeye did not, however, break any domestic box office records as it came ashore.
Opening in approximately 2,500 theaters at midnight early Friday morning, The Avengers drummed up $18.7 million in business from those first round of showings. That ranks as the eighth highest midnight opening of all-time behind Lionsgate's The Hunger Games with $19.7 million and the massive $43.5 million put up by Warner Bros.' Harry Potter and the Deathly Hallows Part 2.
Of the $18.7 million The Avengers earned at midnight, $1.31 million came from 273 IMAX locations. Those higher ticket price showings, many of which are in 3D, should help give The Avengers a nice boost as it works its way through the first weekend of release in North America.
With current estimates pegging The Avengers for a $65 million Friday and $150+ million three-day opening weekend, the film is tracking right in line with The Hunger Games and should challenge the Lionsgate hit for the top opening weekend of 2012. The Hunger Games earned $152.5 million through its first 72 hours of release.
Overseas, The Avengers continues to rule, passing the $300 million mark and showing no signs of slowing down with China and Russia beginning showing the film. Combined overseas and domestic business for Captain America, Hulk, Thor and Iron Man in The Avengers stands at an already impressive $322.7 million, a little over $50 million behind The Hunger Games.
Read our The Avengers review.