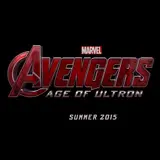 Marvel Studios and writer/director Joss Whedon are ensuring that The Avengers: Age of Ultron has an international flair with the addition of two countries to the shooting locations list.
Earlier today Marvel Studios announced that The Avengers: Age of Ultron will be visiting Aosta Valley, Italy and Seoul, South Korea. The bulk of production will be based in London, England, with additional shooting taking place in Johannesburg, South Africa.
The South Africa shoot is currently underway right now and is rumored to be the opening sequence of the film. Set reports and videos show vehicles being flung around while visual effects artists carry around a bust of the Hulk head. For whatever reason Bruce Banner ends up in Johannesburg, Hulks out, and goes on a rampage in the heart of the city.
"Key elements" of The Avengers: Age of Ultron will be shot in Seoul, though what those elements are remains a mystery. Marvel boss Kevin Feige is high on South Korea for its "cutting-edge technology, beautiful landscapes and spectacular architecture."
The principle cast is not expected to join The Avengers: Age of Ultron shoot until next month, while the film won't arrive in theaters until May 1, 2015.