No one could have guessed that the first public look at The Lizard from next summer's The Amazing Spider-Man film would be in the form of Pez dispenser. That's exactly what we got this morning, and it looks a lot like a little plastic lizard head.
In The Amazing Spider-Man, The Lizard will be created via CGI prior to the character's transformation from Dr. Curt Connors (Rhys Ifans) into Spidey's foe. Since the Pez Lizard is only a bust portrait, it's impossible to tell the scale vs. Spidey which will hopefully be substantial and justify the CGI route.
As Toy Fair approaches in February, many new looks of characters from The Amazing Spider-Man should start popping up in toy and other forms.
The Amazing Spider-Man stars Andrew Garfield, Emma Stone, Denis Leary, Martin Sheen, Sally Field, Rhys Ifans, Campbell Scott and Irrfan Khan. Look for it to swing in theaters in 3D on July 3, 2012.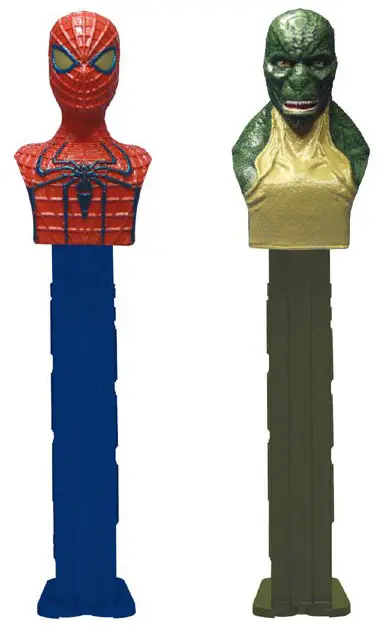 Source: SHH