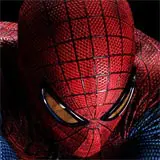 I didn't expect any images from this upcoming summer's big comic book movie toy lines to surface until Toy Fair next month. Yet just ahead of the New Year, a bevy of images from The Amazing Spider-Man Mega Bloks line (like Legos) have surfaced, offering up the answers to some location and character questions from the film.
Spoilers follow so proceed at your own risk.
The first image isn't really a spoiler since it shows a location from the trailer, the room where Peter Parker gets the spider bite that turns him into a superhero. I can't say the Mega Bloks version of Peter looks much like him, but there it is regardless.
The remaining three sets each feature Spider-Man battling the Lizard in different locations. Each location had been rumored to be in the film over the past several months; the Lizard's sewer lab, the Manhattan bridge that C. Thomas Howell spoke publicly about, and the roof of Oscorp Tower.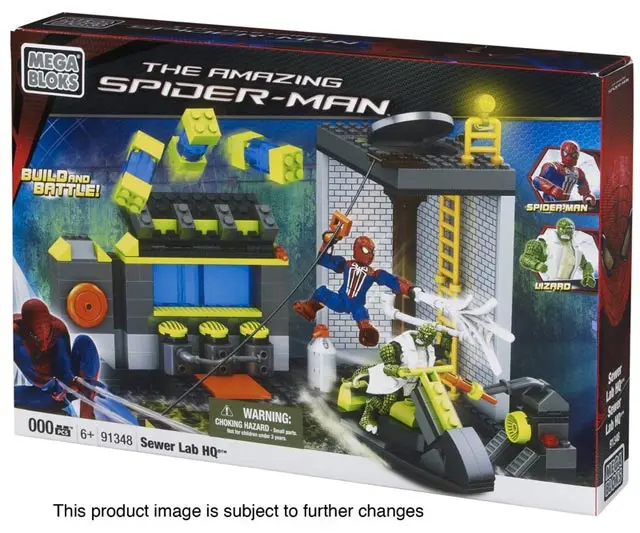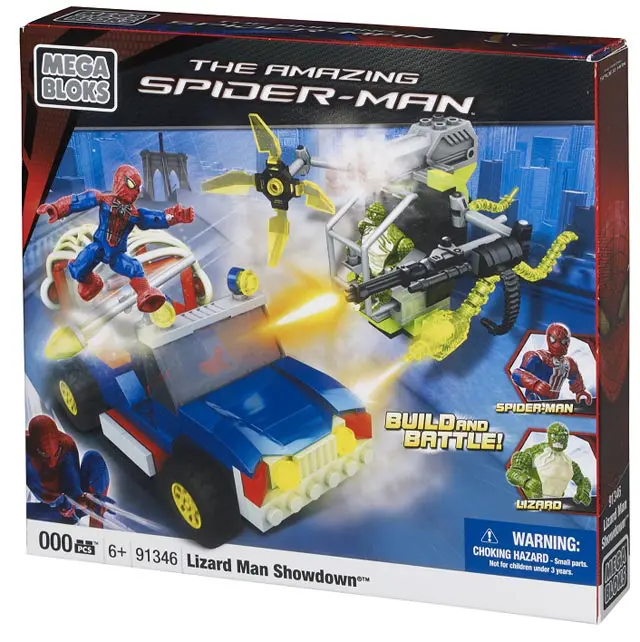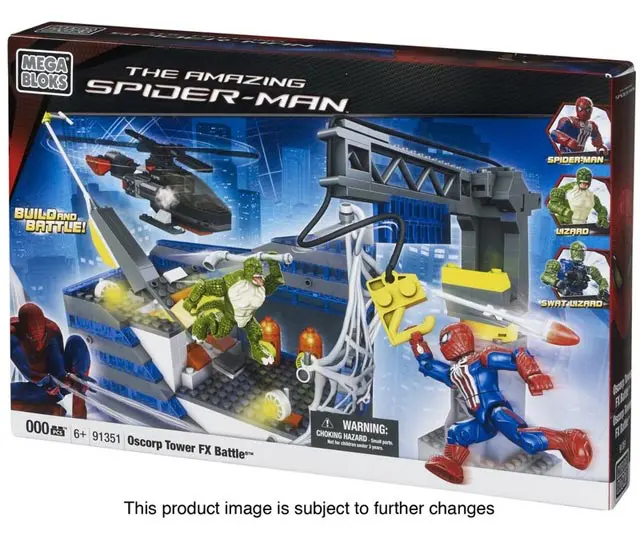 A big spoiler is revealed in the last set which includes a Lizard SWAT figure. According to set reports last year, the Lizard will turn an entire SWAT team into Lizard warriors who then go after Spider-Man. What is likely to be the film's climatic fight will ensue.
The Amazing Spider-Man starring Andrew Garfield, Emma Stone, Rhys Ifans, Martin Sheen, Sally Field and Denis Leary opens in 2D and 3D on July 3, 2012. Expect many more images from the film's various toy tie-ins to surface in February as Toy Fair kicks off in New York City.
Source: Bleeding Cool