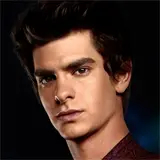 Sony has delivered a new The Amazing Spider-Man trailer for Japanese audiences that includes some all-new footage previously released promotional materials have not. Though it's mean for Japanese audience, we can all enjoy it just the same.
The new The Amazing Spider-Man trailer digs deeper into Peter Parker's backstory that contains a link between his parents, whom have not been featured in a previous Spider-Man film, and Dr. Curt Connors, the man who will become the film's central villain. There's a story between Parker and Connors as well, one that appears to be intertwined with each of the characters' "special characteristics."
It looks like Spidey will be emotionally and physically ravaged by the time The Amazing Spider-Man wraps up. He appears wounded in one sequence, and the discovery of "secrets" about his parents will certainly affect is perception of the man he's become.
The Amazing Spider-Man stars Andrew Garfield, Emma Stone, Rhys Ifans, Denis Leary, Martin Sheen and Sally Field. The franchise reboots on July 3, 2012.