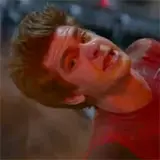 Columbia Pictures and Sony last night delivered a four-minute The Amazing Spider-Man preview on television, followed shortly thereafter with an online debut via YouTube.
There's definitely new footage in this The Amazing Spider-Man "preview," but the name is a bit misleading. The preview begins with a clip touched upon in previously released trailers where Spider-Man is atop a bridge that The Lizard happens to be terrorizing. For his part, The Lizard begins tossing cars over the side of the bridge and Spidey is left to catch them with his webs before they slam into the water far below.
A father on the bridge calls to Spider-Man and asks him to save his son who is trapped in one of the cars hanging on by a thread. As Spidey reaches the kid, the kid looks a bit scared staring into the eyes of the webslinger. Peter Parker then removes his mask and gives it to the kid for "strength" to overcome his fear and show the kid he's not a monster, the perfect gesture given the unfortunate circumstances.
Just when you think the kid will safely climb out of the car it bursts into flames and then begins falling, leaving Spider-Man with only one option: catch it. After holding the car for a little bit it ultimately falls again, leaving Spider-Man to shoot a web at the kid and catch him with it. He does and returns the traumatized kid to his father.
Where The Lizard is when all of this is going on is a bit of a mystery. It could be that the clip has been edited and even slightly rearranged for this preview, especially given the lack of Lizard.
The rest of The Amazing Spider-Man four-minute preview is a mash-up of the two previously released trailers. That's not a bad thing if you want a large dose of Andrew Garfield, Emma Stone and Rhys Ifans in one shot, but it means all the new footage is in the lead-in clip.
The Amazing Spider-Man is one of several movies thought to be "the most anticipated movie this summer" and swings into theaters on July 3. It both reboots the Spider-Man franchise and takes it into the realm of 3D for the first time.