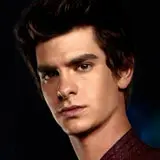 The Amazing Spider-Man reboot scaled to the high end of studio expectations through its first six days at the North American box office. Its fellow newcomer competition, Savages and Katy Perry: Part of Me, opened to unsurprisingly fair and poor numbers, respectively. Thanks to Spidey and strong R-rated holdover Ted, the North American box office easily trumped the same weekend a year ago.
Original six-day estimates for The Amazing Spider-Man ahead of its release were in the $100 to $120 million range. After the film played strong on Tuesday and Wednesday, those estimates were revised upward to $120 to $140 million, with the high end being exactly where it finished.
From Friday through Sunday, The Amazing Spider-Man earned $65 million behind a solid 'A-' CinemaScore rating, easily enough for first place by nearly double the next closest finisher.
Ted maintained its box office strength in weekend number two of release with $32.6 million, a manageable 40 percent drop from its first weekend. Ted has raked in $120 million through 10 days of release and is on a strong march to top $200 million before heading off to Blu-ray and DVD.
Third place went to another holdover, Pixar and Disney's Brave with $20.2 million off a 41 percent dip. With $174.5 million in the bank, Brave is all but guaranteed to cross $200 million before Ice Age 4: Continental Drift sets sail next weekend to lure family audiences.
Oliver Stone's Savages took fourth place with $16.2 million. That's behind the $19 million put up by Wall Street: Money Never Sleeps, but still decent considering it's a hard R while Wall Street 2 is PG-13.
Rounding out the top five was Magic Mike with $15.6 million, a sharp 60 percent drop signaling the magic is starting to wear off. With $72.8 million already, the $100 million mark is still within striking distance.
Paramount's Katy Perry: Part of Me didn't become a part of many others with an eighth place start at $7.15 million. That's a fraction of the $29.5 million Justin Bieber: Never Say Never put up its opening weekend. Biebs has the bragging rights now.
The rest of the top 10 shook out as follows:
6. Tyler Perry's Madea's Witness Protection: $10.2 million ($45.8 million to date)
7. Madagascar 3: Europe's Most Wanted: $7.7 million ($196 million to date)
9. Moonrise Kingdom: $4.6 million ($26.9 million to date)
10. To Rome with Love: $3.5 million ($5.6 million to date)
Next weekend, Ice Age: Continental Drift is the lone new entry, while The Amazing Spider-Man will enjoy its last weekend to make considerable cash before Warner Bros. drops the Marvel killer The Dark Knight Rises and takes aim at box office records.