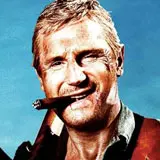 Fox's plan for The A-Team Movie on Blu-ray Disc and DVD has finally come together after an unusually long wait since the film's June 11 theatrical release.
The A-Team starring Liam Neeson, Bradley Cooper, Quinton "Rampage" Jackson, Sharlto Copley and Jessica Biel will make its home video debut on December 14, just in time to grab a copy before Christmas. Both the Blu-ray and DVD versions will include the theatrical as well as a new extended cut. Blu-ray tech specs are the obvious 1080p video and 5.1 DTS-HD Master Audio with a digital copy thrown in for good measure.
Numerous bonus features are exclusive to Blu-ray as marked below.
Unrated Extended Version
PG-13 Theatrical Version
Feature Audio Commentary with Joe Carnahan
A-Team Theme Mash-Up Montage
BD Exclusive: The Devil's in the Details: Inside the Action with Joe Carnahan
BD Exclusive: Deleted Scenes
BD Exclusive: Gag Reel
BD Exclusive: Plan of Attack
BD Exclusive: Character Chronicles
BD Exclusive: "Visual Effects Before and After" with Commentary by Visual Effects Supervisor James E. Price
BD Exclusive: Theatrical Trailer
Pre-order The A-Team on Blu-ray for a discounted price at Amazon.com.